mirrored reflection lit onto a surface, held in points to deny the true passage of time and decay
An attempt at a forever memory as materialized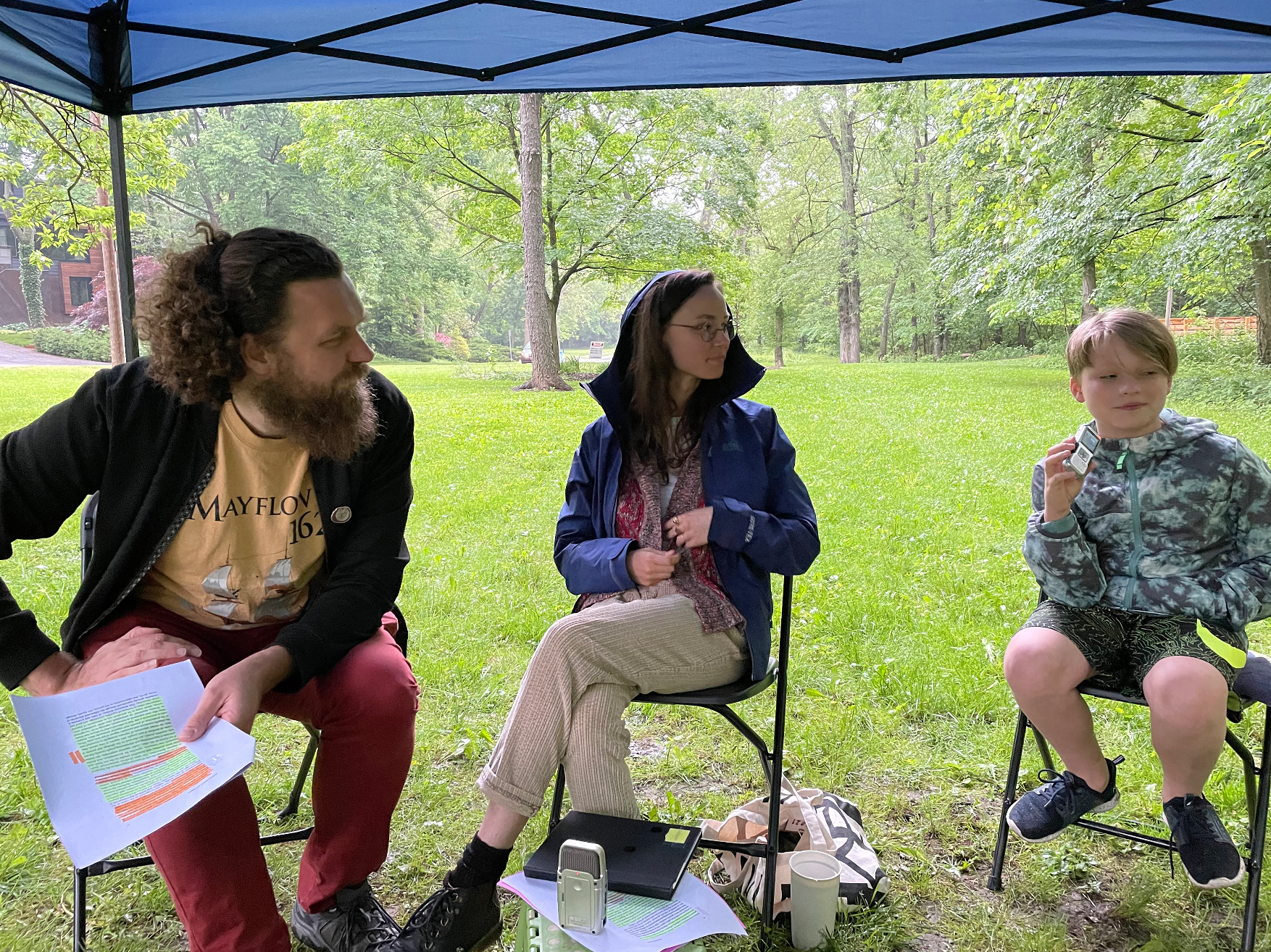 World of Colonial Hills, Past, Present, Future
Colonial Hills, 2017-2021

Dialogical Art
Radio episode
w. Minus Plato
Colonial Hills, Worthington, Ohio
2021
In 2021, Minus Plato, host of the internet radio show
dear fellow settler colonizer,
and I organized a community dialogue about the term "colonial". We were interested in the definition, etymology, and contemporary connections to the term. Curious about the thoughts of current residents in the Colonial Hills suburb, we posted up fliers around the neighborhood inviting for an explorative chat about the name of the place. We set up a tent near the north entrance sign of the suburb and waited for residents to participate.
The conversation that occurred was recorded as part of Minus Plato's radio show
dear fellow settler colonizer
and aired on Verge.FM in summer 2021. The project was shared at Portland State University's Art and Social Practice Assembly Conference. The themes covered during the event ranged from participation, meaning, and success. We also discussed care and effort, histories of urban vs. suburban, and the war industry that spawned the Colonial Hills development in the 1940s.