I explore various forms of exchange that occur through the camera and forms of collaborative-based image-making. I view photography as a tool for collaboration and learning. Understanding the inherent extractive qualities of the camera, I investigate using relationship-building and dreaming capabilities in opposition.

In the spring of 2022, I worked with Laura Glazer and Lisa Jarrett to organize a workshop with Wendy Ewald for PSU's Art and Social Practice MFA program. Wendy led a multi-day workshop sharing her own collaborative techniques using the camera and other image-based processes. Based on one of Wendy's projects in collaboration with designer, Katy Homans, and educators in Tanzania, the MFA cohort worked with Wendy to pracitice socially engaged image-making. The cohort created a photographic alphabet about the Martin Luther King Elementary School, where the King School Museum of Contemporary Art (KSMoCA) is located. The image above was taken to represent the letter "U" for the word "Useful". The image created was in collaboration with two elementary students and artists Laura Glazer and Shelbie Loomis. After showing our student collaborators how the Yashica TLR Medium Format worked, we all worked together to compose the image showing the usefulness of the trash can.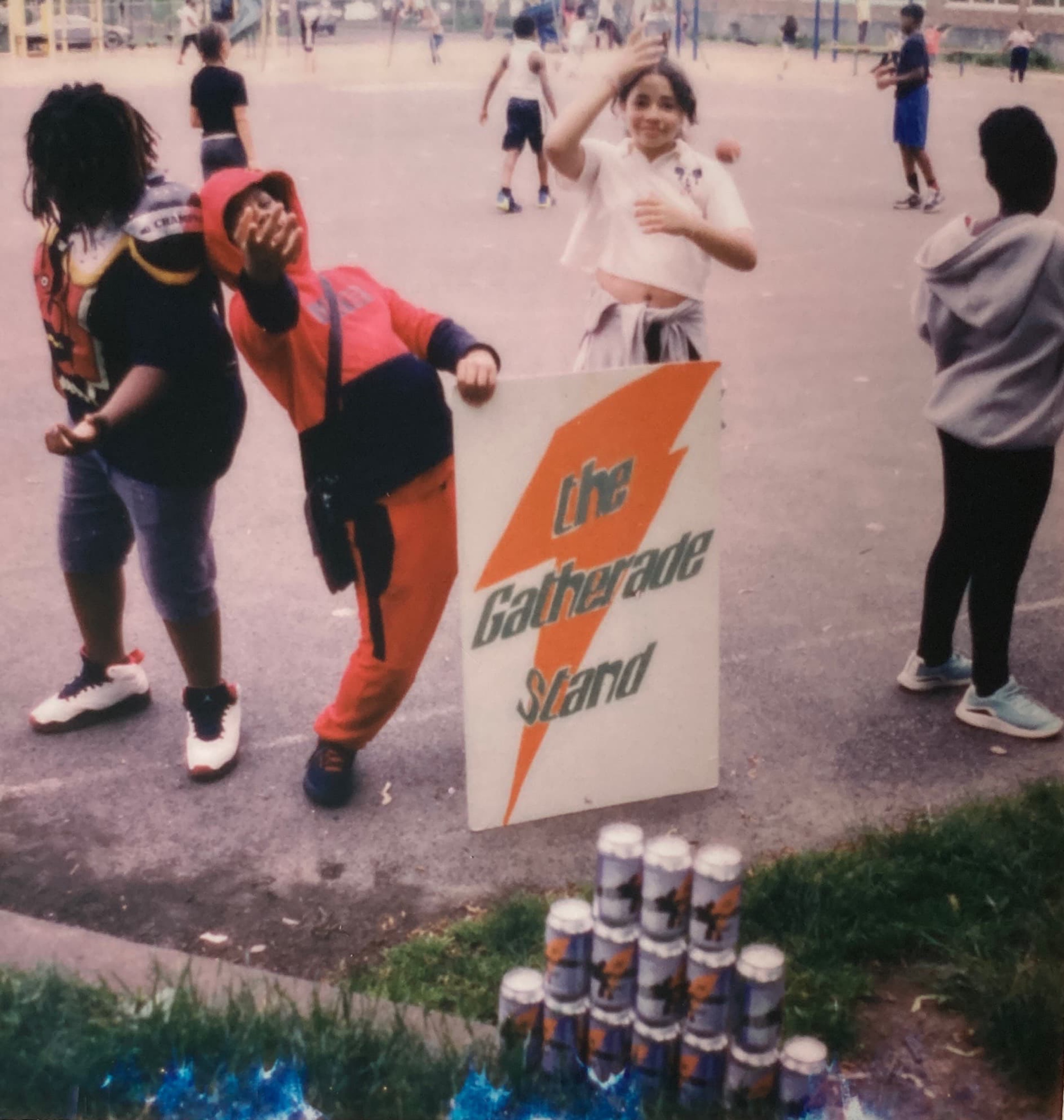 That same spring, Gili Rappaport facilitated a socially-engaged artwork with the students of KSMoCA titled, The Gatherade Stand. There were several components to the artwork, such as poetry writing, music making, and creating a nettle soda emblazened with the the well known Gatorade symbol. The Gatorade symbolism was a pop gesture, a throwback to the work of Corita Kent. I collaborated with the artist and the students to document the freshly canned soda. The images were captured on an SX-70 Polariod Land Camera. The students naturally grew interested in the function of the camera. Although, originally unplanned, teaching them about the SX-70 camera became part of the collaborative process alongside composing the images.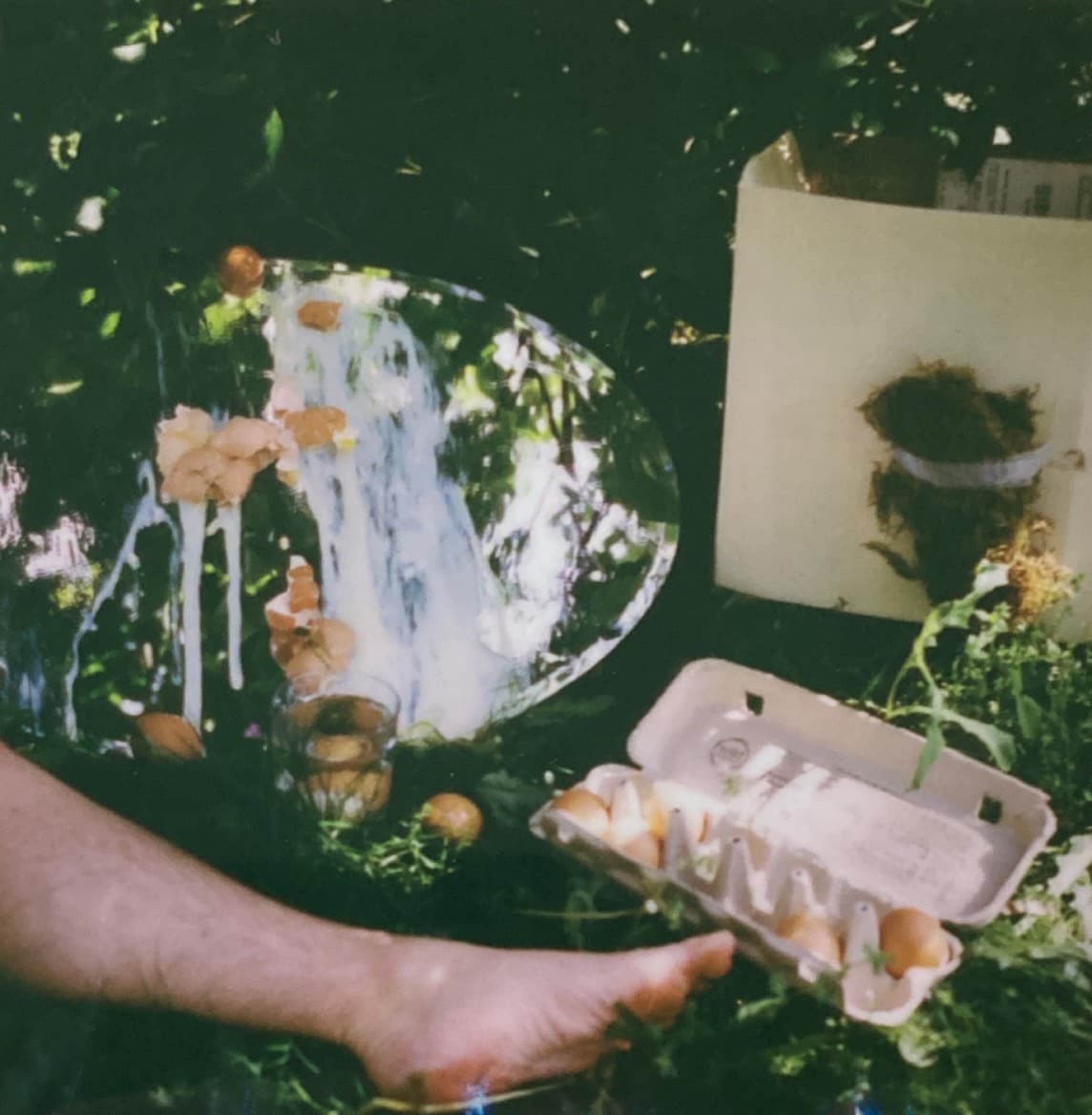 Gili Rappaport and I continued our collaboration in producing images for a performative work designed by Gili. This image-based collaboation was representative of the performance, which was based on VALIE EXPORT's Touch and Tap Cinema. Gili fashioned a box they wore containing moss and eggs. A participant engaged the project by taking an egg from the box and cracking it into an aquarium filled with water that artist stood in. Gili's performance was one of queerness exploration, centering the symbolism of the egg. The camera, as in a number of my socially engaged photography projects, became a tool that deepened my relationship to Gili.